National ACT-SO Hall of Fame
Outstanding Achievers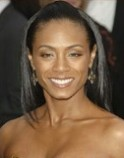 Jada Pinkett-Smith, Actor – Gold Medalist, Drama (1982)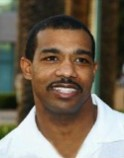 Michael Beach, Actor / Director – "Waiting to Exhale", "Soul Food", "E.R.", Has own television series "Third Watch". – Gold Medalist, Drama (1982)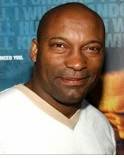 John Singleton, Filmmaker, Director & Producer – ACT-SO 1984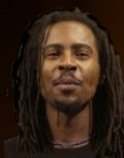 Roy Hargrove, renowned Jazz Trumpet Player – 1988 National ACT-SO Gold Medalist in Music Instrumental Contemporary – Has several cd recordings available on the market.
Kanye West, Rapper – Contestant (1993)
Kanye Omari West is an American rapper, singer, and record producer. West first rose to fame as a producer for Roc-A-Fella Records, where he eventually achieved recognition for his work on Jay-Z's album The Blueprint, as well as hit singles for musical artists including Alicia Keys, Ludacris, and Janet Jackson.
Anthony Anderson, Actor Comedian – Gold Medalist, Drama (1986)
Graduated from Hollywood High School Performing Arts Center.
Grew up in Compton, California. Attended the 2006 Dominican International Film Festival in Santo Domingo. Attended Hollywood High School Performing Arts Center at the same time as Benito Martinez, his co-star on The Shield. Anderson was a year beneath Martinez.
Michael Phillips, Jazz Musician– ACT-SO 1998 & 1999. Mike began his musical odyssey at the age of five in his native Mt. Vernon, NY. In the summer of 1993, Mike made his presence felt on the music scene with his now legendary debut performance at the well-known New York City jazz & R&B spot, Wilson's. In 1996, Mike was invited to perform at President Clinton's Inaugural Gala held at The Kennedy Center in Washington, DC. Other milestone events include the 80th Birthday Celebration for President Nelson Mandela in South Africa, a Superbowl appearance with Stevie Wonder, and the Billboard Music Awards. Mike's television credits include Saturday Night Live, The David Letterman Show, BET On Jazz, BET Sound Stage, and The Tonight Show. Mike is a recording artist with Hidden Beach Recording Company.
Ronald Demon, Scientist & Inventor – Designed a tennis shoe that would constantly adjust to the wearer's movements. Filed a patent while still in high school at age 16. "Smart Shoe"
Ericka Dunlap – 2004 Miss America is an ACT-SO Alumna. She represented the Orange County Florida chapter of ACTS-SO in Music Vocal Contemporary. An aspiring attorney, she is a senior attending the University of Central Florida.
Marlon Daniel – is a graduate of the Manhattan School of Music, studying piano. He was the 1985 and 1986 National ACT-SO winner from Dallas, Texas. Described as "…a natural and enormous talent." by the Chicago Sun-Times, American pianist Marlon Daniel has performed in Europe and North America. He is currently the Artistic Director of Manhattan Virtuosi (chamber orchestra), Music Director of Ensemble du Monde, a member of the New York Philharmonic Conductor's Round Table, and is on the piano faculty of the Third Street Music School Settlement in New York. Upcoming concerts include recitals and solo appearances in the London, Paris and New York.